Framing Your Home With
Distinctive Landscape Designs
Since 1992, Esswein Associates, Inc. has been surrounding beautiful houses on Long Island, New York with the perfect blend of lawns, plantings, patios, pools, and spas. From the Northern Gold Coast to the East End, our team has created the most stunning grounds on the island.
All
Sinclair
Pen Mor Drive
Dock Lane
Seasonal Flowers as Vibrant Additions
With each passing season comes a beauty all on its own. Once we have created the structure of your landscape with lawns, trees, and shrubs in place, adding colorful perennial, bulb, and annual plants brings a fresh look as time pass. These seasonal touches are often the highlights of a landscape design, and color schemes can change with the season and be modified from time to time as desired.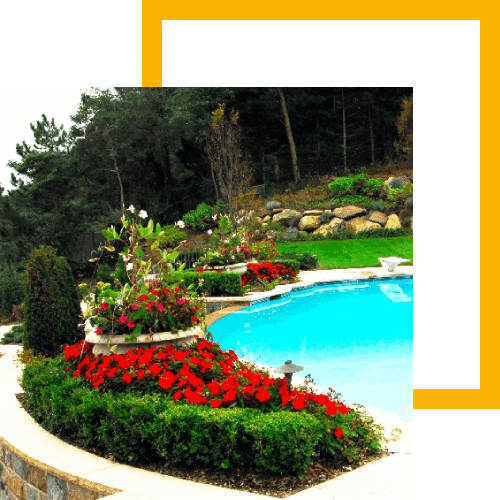 Boosting Beauty All Year Round
Plants are chosen by preferences for sun, shade, and other factors, but groupings of various plants can yield stunning results. The following is a list of sets that work great together:
Turn to Us for Expert Help
Your home is as pretty as a picture, and now it needs the perfect frame. Work with us to upgrade your outdoor living area.